Part IV
Every morning as I unlatched the heavy green gate that shielded my casa from Havana streets, the women were always sitting on the stoop next door. The older woman wore gowns that loosely clung to her shoulders while she leaned her chair against the cracking concrete wall of the building and observed commotion in the street, while her 'daughters' flocked around her in street chic outfits… waiting for men to flirt with.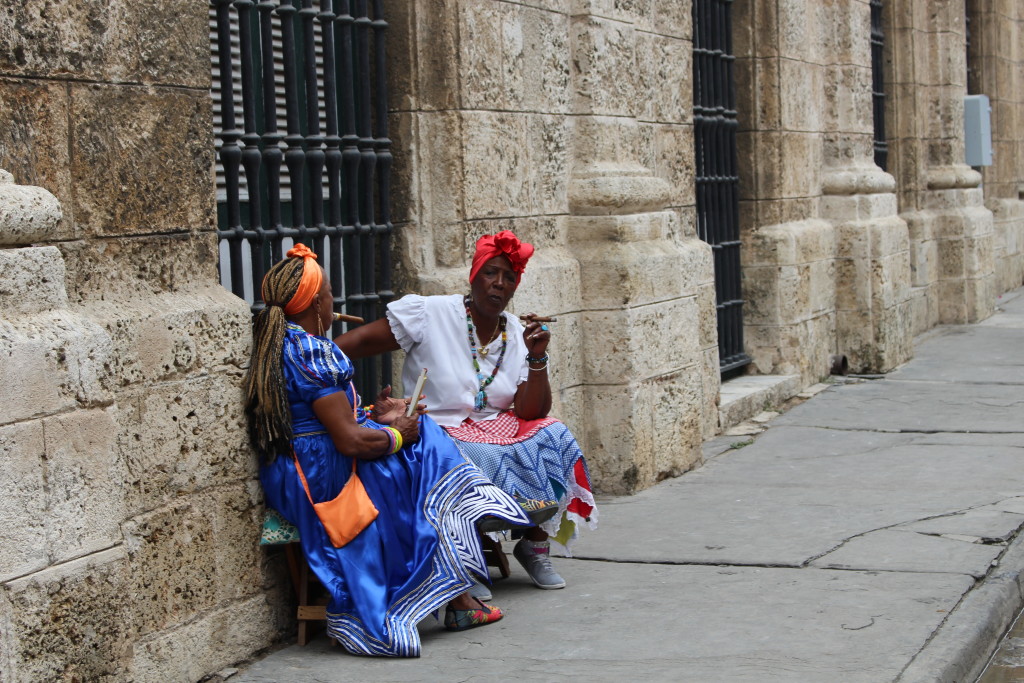 As I made my way out of Industria and towards Havana Vieja, I was forced to pass gangs of men waiting with hungry eyes that stared me down while walking past them. Some were young and handsome, others were older and usually without a shirt; most of them would hiss and forcefully invite me to dance or even just talk to them for a minute. I did my best to avoid eye contact while I kept my pace, continuing my way past many women with electric blue shadow, thick black eyeliner, bold lipstick shades, and an excellently executed "resting bitch face". And no matter where my curiousity lead me, I was never alone on the street – there were tourists everywhere and languages from all over the world flying through the air, while malnourished cats and dogs weaved between our feet. The main roads and narrow side streets were bustling with people, while colourful cars from eras long passed filled the streets and shared the roads with taxis of every kind – mini tricycle pods, bicycle carriages, horse drawn carriages.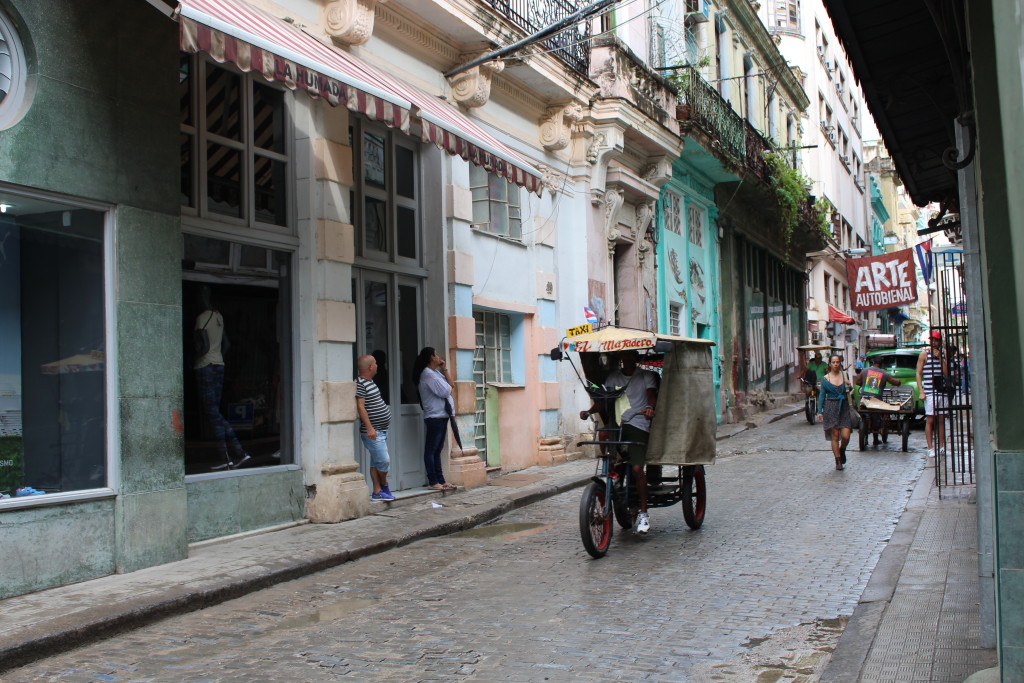 There was hardly a day that I didn't have to dodge the blind man manoeuvring his way through the crowds along Obispo. The homeless man with the toothless grin and the plump little lady with her injured leg never failed to show up in their spots along the makeshift corridor near Parque Central; same as the black woman with the big personality who sold little pyramids of Dulce de Leche and other quick snacks to patrons rushing towards their destination. Stairwells were lined with souvenirs, while young beautiful women shook their maraca's to remind the tourists they were there. Well-dressed waiters and waitresses smiled from their post on the sidewalk, trying to attract new faces to the restaurant upstairs. And I'll never forget the taxi drivers and their collection of colourful classic cars, parked right outside the Castillo de la Real Fuerza just in front of the Malecon.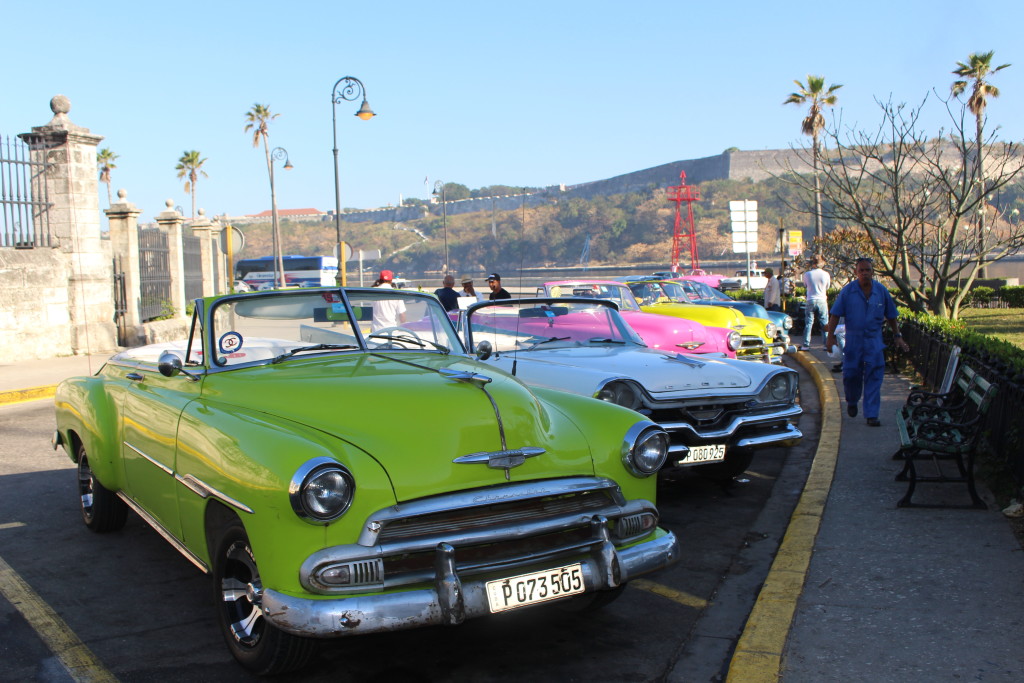 How could I ever forget that spot — it's where I just so happened to cross paths with Franz*, the charming tour guide / taxi driver who had relocated from his childhood home in Santiago de Cuba (or was it Cienfuegos?) to give Havana living a go. Although I asked nicely, he refused to chauffeur me to some of Havana's cliche "hot spots" so that he could take us places that were more exotic, interesting, and culturally appealing: the Havana Forest and Hamel Alley.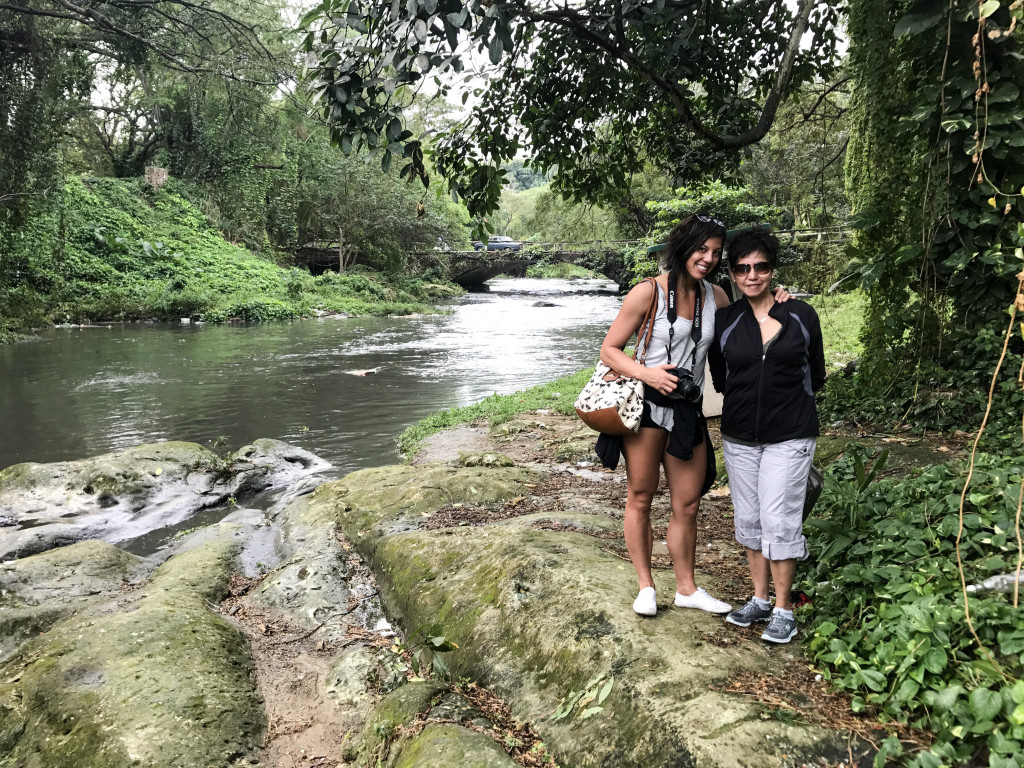 Ask Franz, and he'll tell you that fate brought us together – the first time we met, in front of the Castillo de la Real Fuerza and also the last time we just happened to bump into one another along Mercaderes – after I'd rescinded my decision to join him for lunch and an evening of salsa dancing at one of his favourite local joints. I left Franz in Cuba with a simple kiss on the cheek…
The heart wants what the heart wants – Franz' wanted me, while my heart just wanted Havana.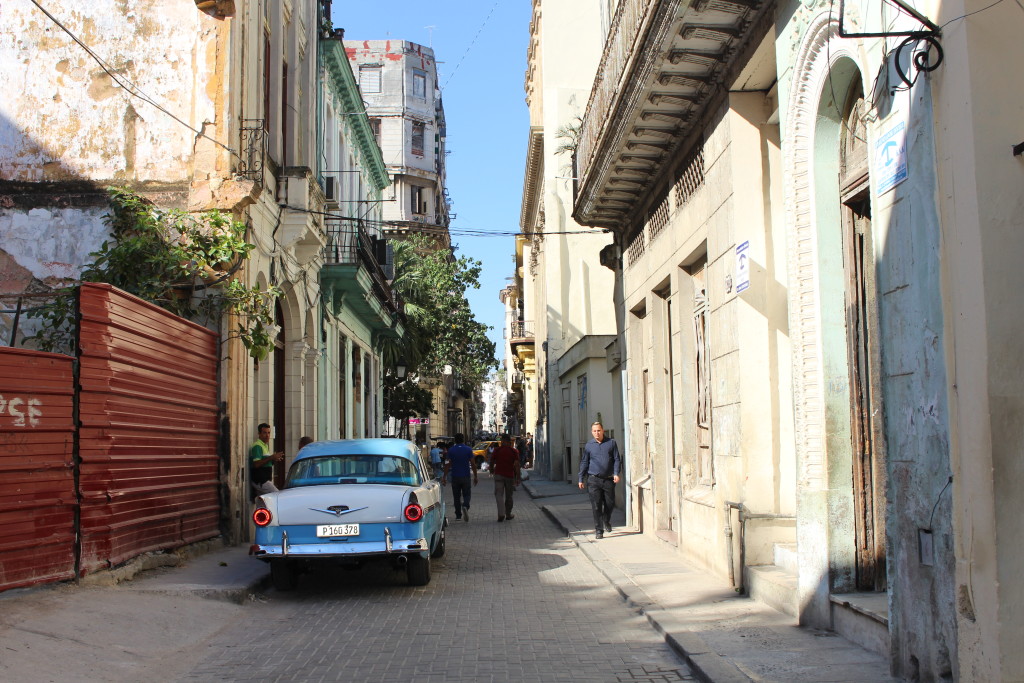 I'm not kidding when I tell you that people in Cuba love love (and all the various shades within it). And while passion fills the air, all the in between is filled with excitement, drama, and all sorts of noise. Look up – you'll see friends, couples, families standing together on their balcony… watching life unfold on the streets below them as they get caught up in conversation. Look around you – there's men in worn out tank tops and flip flops and sneakers that have seen much better days, having heated discussions in the shade of store awnings and dirty glass windows. Look around any corner – women gather with full faces of heavy makeup and colourfully manicured nails, wearing wedges and too high heels to stumble along crooked streets that are muddled with oil spills, bits of garbage and puddles of other spills.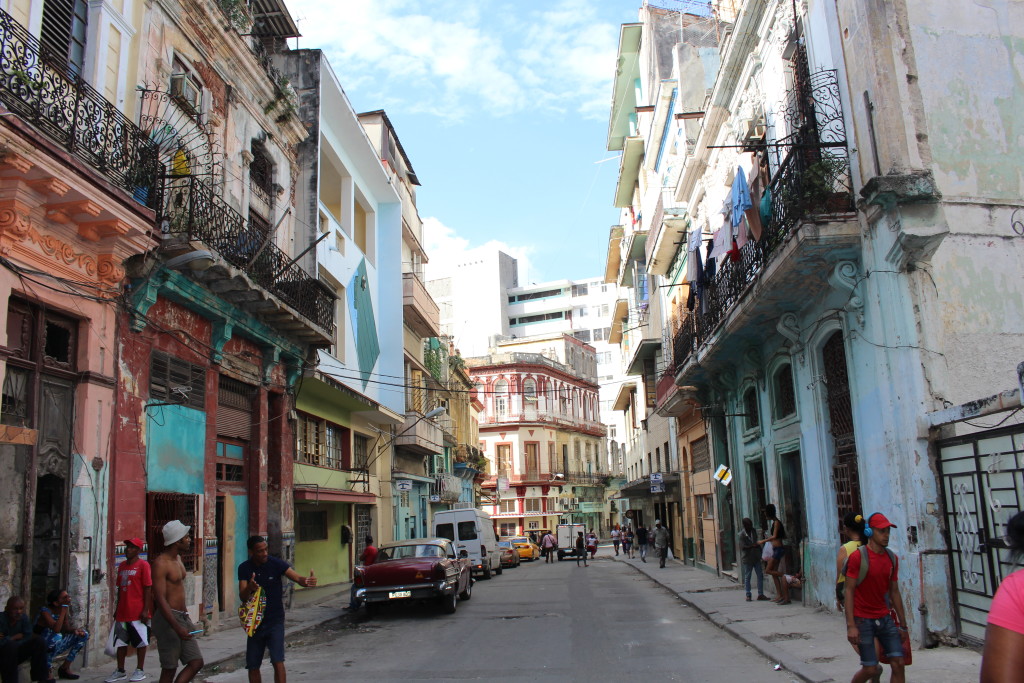 The city is full of character… from the buildings to the people who inhabit them. There's not a single day that goes by that I'm not intrigued by someone in the streets or lost without a muse for the next journal entry.